"All ethics so far evolved rest upon a single premise: that the individual is a member of a community of interdependent parts. The land ethic simply enlarges the boundaries of the community to include soils, waters, plants and animals, or collectively, the land ... a land ethic changes the role of Homo Sapiens from conqueror of the land-community to plain member and citizen of it ... it implies respect for his fellow members, and so also respect for the community as such"
---- Aldo Leopold, "Sand County Almanac"
Current Events and Announcements
DVDs of the documentary film "Everglades of the North"
are available for purchase
The DVDs of the documentary "Everglades of the North are for sale through Lakeshore Public Television and you can place an order now by calling (219) 756-5656. The cost of the DVD is $24.95, which includes shipping and handling. They are still being processed and will not be shipped out until mid-December.
The Grand Kankakee Marsh
"Never in all my world travels, have I found a more perfect spot, not a more tantalizing river."
-- General Lew Wallace
Author, "Ben Hur"
Once known as the Northern Everglades, the Grand Kankakee Marsh was one of the largest wetlands in North America. This riparian Garden of Eden covered much of present-day Northern Indiana and Illinois, and was home to some of the highest concentrations of wildlife on the planet.
Native Americans considered the Grand Marsh's waters to be nature's womb. Louis XIV would claim the land as "New France." Sportsman and market hunters called it "paradise". Industrialists made their fortunes from its seemingly endless natural resources. For centuries the marsh gave and man took.
Links for more information on the Grand Kankakee Marsh:
U.S. Fish and Wildlife goals for reviving the grandeur of the Grand Kankakee Marsh:
http://www.fws.gov/midwest/planning/GrandKankakee/
Waterfowl U.S.A., Northwest Indiana Chapter:
http://www.nwiwusa.com/eon.html
The Documentary "Everglades of the North" on Facebook:
http://www.facebook.com/pages/Everglades-of-the-North/221153981267302
The Indiana Grand Kankakee Marsh Restoration Project:
Green Drinks Kankakee
http://www.greendrinks.org/IL/Kankakee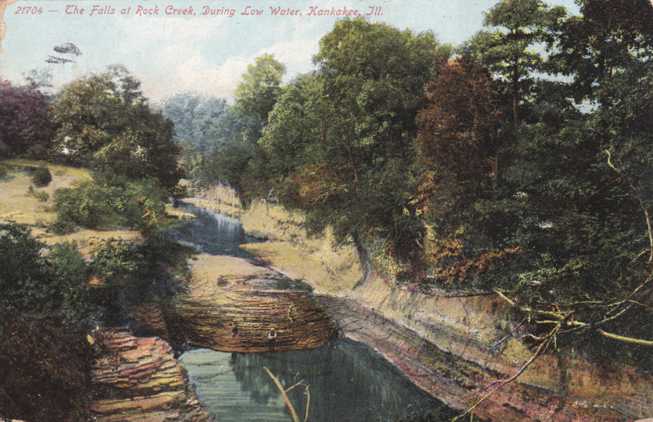 Unless noted (*), all events will be held at River North Restaurant, (formerly Sully's Restaurant)
555 S. West Avenue, Kankakee, IL 60901
6:00 Networking; 6:30 - 8:00 Program
Menu and drinks will be available for purchase
Sustainability Education in Area Schools
Presented by Mr. Christopher Shoup, science teacher with Kankakee School District 111
Tuesday, May 28, 2013

The program is free and open to the public.

Christopher Shoup, educator and citizen scientist explains the importance of infusing sustainability concepts into the classroom. Shoup is one of 40 educators nationwide selected for a $10,000 National Audubon Society and Toyota fellowship grant, and will share how he applied the grant to enhance sustainability activities in his classes and throughout the school district.

The event is sponsored by the Council for Community Sustainability, a public outreach group

created as part of Kankakee Community College's sustainability initiative.

Scheduled 2013 Programs

June 25 – Lettuce Fish Aquaponics / Melanie Boehm

July 23 – Main Street Momence / Janine Loftus

August 27 – Kankakee River Data / Kevin Culver

September 24 – still open

October 22 – still open

November 26 – still open

*All events will be planned from 6:00 – 8:00 p.m. and will be held at

Kankakee River North Restaurant located at 555 S. West Avenue, Kankakee, IL 60901

*Any location changes will be made clear in advance.

*Presentations should begin about 6:30 and be completed by around 7:30 pm to allow for

networking before and Q & A afterwards

*Please advise in advance if any special equipment may be needed for the presentation.
WKCC Radio, at 91.1 FM, has these programs that focus on sustainability related topics:
Outside with Chicago Sun Times outdoor columnist Dale Bowman, is a locally produced, half hour program featuring Bowman's discussions about birding, fishing, hunting and hiking adventures along the rivers and in the woods and prairies of Illinois.
This program is aired each Monday at 4:30 p.m. and rebroadcast Sundays at 12:30 p.m.
Bioneers is another series of programs with a sustainability focus which can be heard Thursdays at 4:30 p.m.
The Green Minute messages feature KCC faculty, staff, and students providing tips about how to live a more sustainable lifestyle, conserve energy and resources and even save money. These are aired on weekdays.
Learn more at www.wkccradio.org or call the station at 815-802-8230.
Volunteer Opportunities
Midewin National Tallgrass Prairie

http://www.fs.usda.gov/detail/midewin/workingtogether/volunteering/
Hi everyone! We have some really special volunteer days and tours planned at Midewin National Tallgrass Prairie. Bring your family and friends and come join us! Click here for a full Event Calendar. Below are some featured activities.

Tuesday, May 21, 9am-2:30pm. Meet at the horticulture building.

*Planting host plants and nectar plants for regal fritillaries*

This is the start of getting host plants and nectar plants established for possible reintroduction of regal fritillary (photo below), whose population is in major decline due to habitat loss. Regal fritillary caterpillars eat only violets, especially bird's foot violet and prairie violet. The adults like the nectar of coneflower, milkweed, ironweed, blazing star, thistle, among a few others.

Wear layered clothing and sturdy shoes or boots. Midewin will provide tools, safety gear, water and cookies. Please bring your own lunches.

Saturday, May 25, 9am-2:30pm. Meet at the horticulture building.

*Planting at the River Road seedbeds*

Midewin manages dozens of acres of native seed production beds in order to keep up with prairie restoration needs. Some native seed can cost hundreds of dollars per ounce at nurseries, so we save gobs of money by producing some of our own! Volunteers help with weeding, planting, mulching and seed harvest every year. Planting is a fun family activity and your efforts will last forever at Midewin. The seed that is harvested from these plants will be spread on the land to restore thousands of acres of native Illinois prairie. Join us!

Wear layered clothing and sturdy shoes or boots. Midewin will provide tools, safety gear, water and cookies. Please bring your own lunches.

To RSVP for Volunteer Days: Please contact Gemma Guenther, Assistant Volunteer Coordinator, by phone at 815-423-2148 , email gguenther@fs.fed.us or use the Volgistics system.

Volunteer with The Nature Conservancy:

http://www.nature.org/ourinitiatives/regions/northamerica/unitedstates/illinois/volunteer/index.htm
Birding in Kankakee County
There is a very active Audubon Club in Kankakee County. Click the following links for resources, & to download documents :

Do your own birding, and turn in your data here:

Birding Data: http://ebird.org/content/ebird

eBird: Global tools for birders, critical data for science

| | |
| --- | --- |
| | Record the birds you see |
| | Keep track of your bird lists |
| | Explore dynamic maps and graphs |
| | Share your sightings and join the eBird community |
| | Contribute to science and conservation |
How to Enter the Hidden World of the Birds
Free video with Jon Young ....
Birds are the sentinels of the forest - they alert other animals to our presence, often long before we even know they are there.
The birds also tell us a lot about our own state of being, as we move on the landscape.
How can we see the more elusive animals of the forest?
Or get a deeper window into the lives of the birds right outside our door?
In this video, Jon Young takes you on a "virtual walk." Learn how to see more of the hidden world of nature right in your own backyard.
Happy Bird watching!
You can view the videos here:
http://www.yourbackyardbirds.com/fe/34644-can-you-understand-bird-language
http://www.yourbackyardbirds.com/fe/34645-entering-the-hidden-world-of-the-birds
In the following video, Jon Young takes us further into the world of bird language. We can get back to "baseline" ... which is the first key to understanding the deeper language of nature. Find out how here:
http://www.yourbackyardbirds.com/fe/34646-the-key-to-learning-bird-language
More Events and Activities:
Sustainability Office at Kankakee Community College
Midwest Permaculture
www.midwestpermaculture.com for upcoming events
Center for Sustainable Community
www.centerforsustainablecommunity.org for upcoming events

Scholarship Announcement
The Kankakee River Valley Forest Preserve District is seeking applicants for its Richard L. Witt scholarship. This $750.00 college scholarship is open to students who are residents of Kankakee County and who are pursuing a program in forestry, conservation, environmental science or a related area.
Requirements for eligibility:
1) Completed at least 48 semester hours (or equivalent) of college transfer courses with at least 16 hours in the sciences.

2) Grade point average of at least 2.2 on a 4.0 scale.

3) A copy of his/her letter of acceptance from the accredited 4 year college or university where the scholarship will be applied.

4) Two letters of reference from college instructors to include at least once science instructor.

5) A written statement describing his/her interest in forestry, conservation, environmental science or a related area.
Application forms and instructions are available at the Forest Preserve District Office at 3301 Waldron Road, Aroma Park, Illinois, or by calling 815-935-5630.
Kankakee River Valley Forest Preserve District
3301 Waldron Road P.O. Box 13 Aroma Park, Illinois 60910
phone: 815-935-5630

Website by M.A. Stephens